Witt: Raucous Classic games 'get your juices going'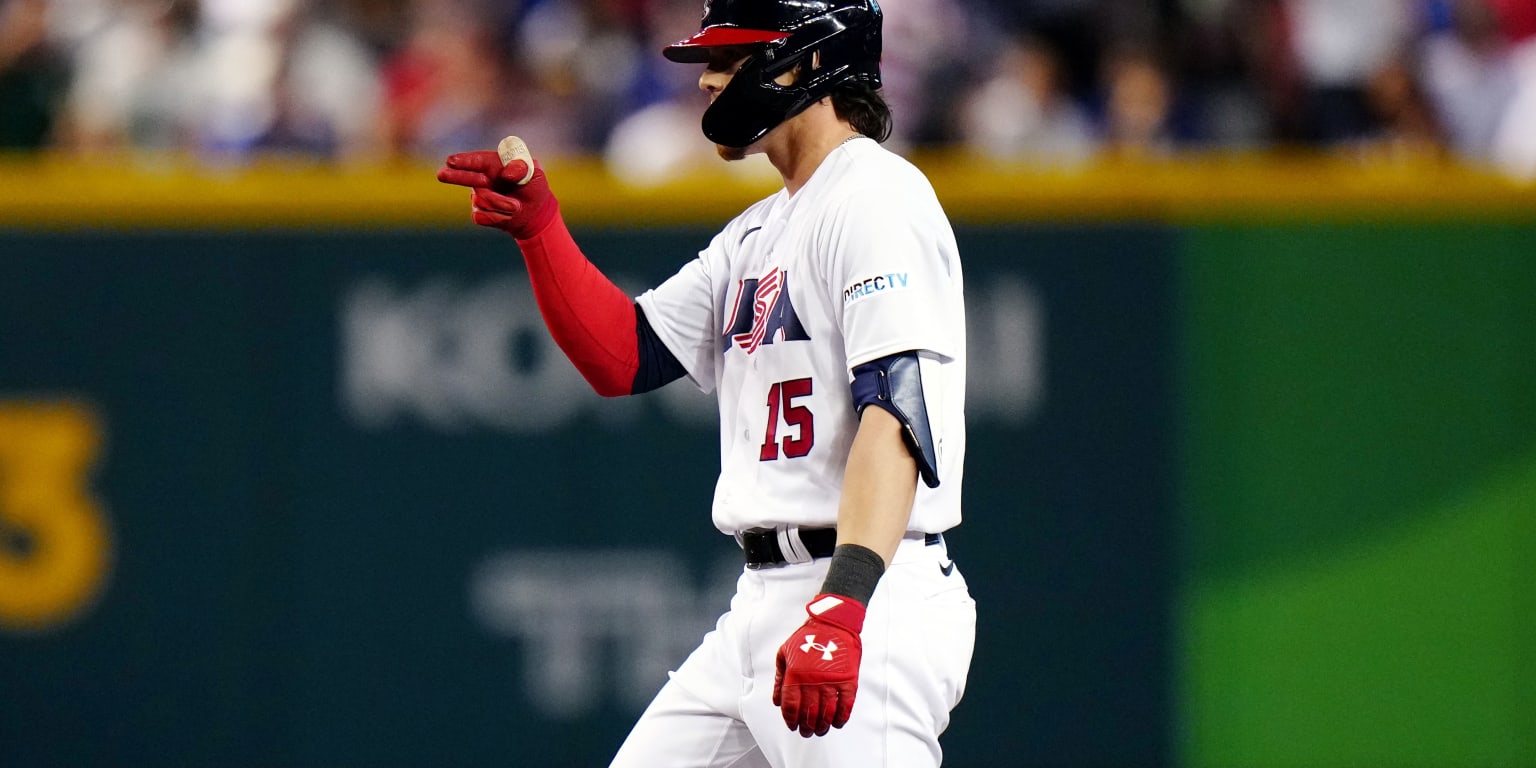 Except for the Dick Howser Field.
On Team USA's off-day during the World Baseball Classic, there was Bobby Witt Jr., working on infield drills with Royals infield coach José Alguacil. A little before that, he was in the cage with Royals hitting coach Alec Zumwalt.
"We had an off-day, and it was an optional workout that not many people were going to go to," Witt said. "They said it was cool if I came up here to get my work in, talk to the guys."
He might miss his teammates — and he's keeping up with every Cactus League game — but Witt is soaking up his experience with Team USA as the youngest player on the roster surrounded by MVPs and All-Stars.
The stands at Chase Field during pool play this week have been packed and loud for every game and every inning. The emotion that comes with playing in a big game with a lot on the line is something the Royals hope helps their young players in the WBC. It's why Royals general manager J.J. Picollo encouraged them to play in the tournament.
Witt sees the value in it already.
"I was talking to Adam Wainwright about it," Witt said. "He was saying it's better than playoff baseball. It gives you motivation to get to the playoffs. It's playoff baseball in March.
"You want to play in those games. They get your juices going. I think it helps you for those big situations, it helps calm you down and slow down the game. That's what a lot of the guys have been saying — [Mike] Trout, [Paul] Goldschmidt, [Nolan] Arenado. If you can slow it down, it makes it a lot easier."
On Sunday against Mexico, Witt came in as a pinch-hitter and laced a double into the gap to cut Team USA's deficit. Like his go-ahead double on Opening Day and his MLB debut last year, he expected to feel nerves. And just like that day, when he got to the plate, there weren't any nerves to be found.
"It was awesome," Witt said. "It was packed. But it felt right, it felt normal coming up there. Really, I thought I would be more nervous. There were really no nerves at all. I knew I needed to do my job to help the team."
The veteran starter struck out seven Reds in four innings on Tuesday, allowing one run on one hit (a homer). Greinke has been working on the pitch design of his repertoire this spring, including his changeup, and what helped him Tuesday was the location of those pitches.
"Hopefully, that keeps up," Greinke said of the strikeouts. "I got a lot of takes today. But they were located good. Those pitches, if I keep doing that, they should take them a decent amount."
In vintage Greinke fashion, he also slowed it down. He threw a 47 mph pitch to Jake Fraley, for example, in the first inning. That was because he was running into pitch-timer issues and didn't want to get called for an automatic ball. Because of the shortened time between each pitch, Greinke has been using the PitchCom transmitter to call his own pitches this spring, avoiding delay between the catchers' signs and Greinke coming set.
In case that's not allowed in the regular season, the Royals had catcher Freddy Fermin call some pitches Tuesday.
"Pretty much, if we're not allowed to call our own pitches, it's going to be a disaster for me," said Greinke, who thinks the timer is good for the game.
If Greinke keeps shaking off the catcher, he'll run out of time. Leading to the 47 mph eephus. A couple of pitches later, he called out "changeup" before time ran out.
"We have no idea what we're going to throw," Greinke said. "Clock's running down. So get a ball or do that."
Cactus League Cross
Top prospect Gavin Cross hit the first Cactus League home run of his career Tuesday night. In a 1-2 count, the outfielder launched a pitch over the right-center-field fence.
"He hit that ball well," manager Matt Quatraro said. "It was 94 mph and he pulled it foul, then it came in at 95, and he hit it out. Squared it up."