US shares footage of Russian aircraft 'dumping fuel' on drone – latest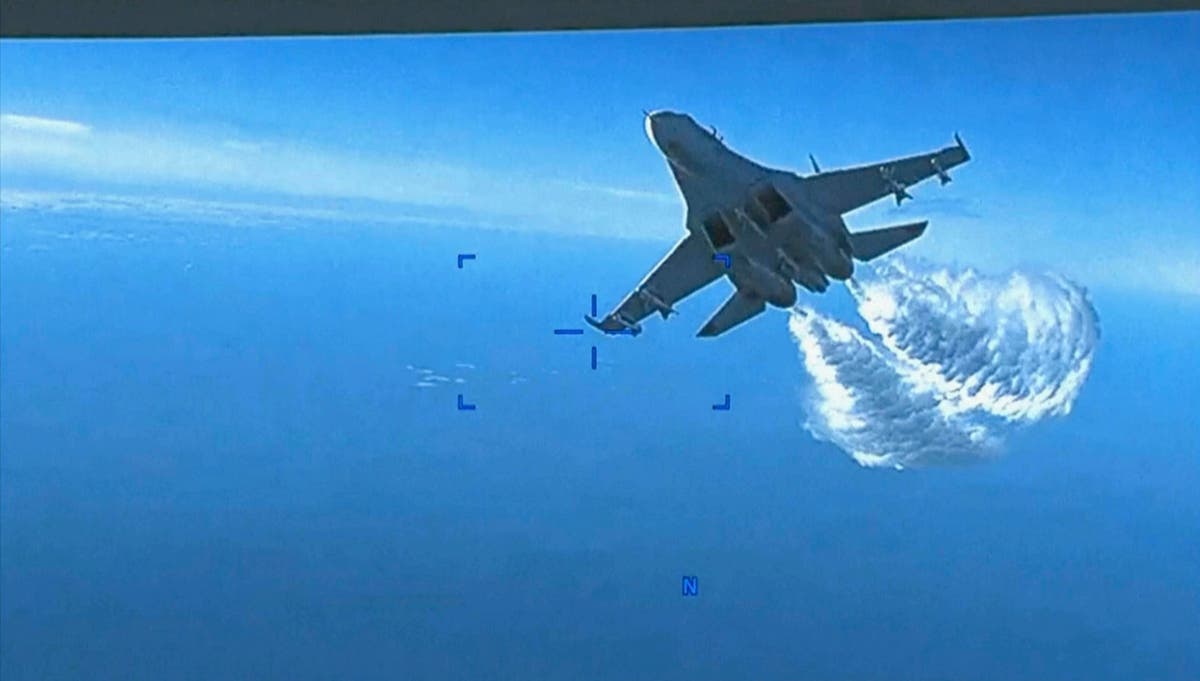 Moment Russian jet crashes into US drone
Footage of what it described as a Russian aircraft conducting an unsafe intercept of a US Air Force surveillance drone in international airspace over the Black Sea has been shared by the Pentagon.
The 42-second video, released on Thursday, shows a Russian Su-27 approaching the back of the MQ-9 drone and beginning to release fuel as it passes, the Pentagon said.
Russian forces reached the site of the downed surveillance drone in the Black Sea on Wednesday, US officials told CNN, as the Kremlin vowed to recover it from deep water around 70 miles from Crimea.
And in a separate incident, a Russian aircraft was intercepted by RAF and German fighter jets near Estonian airspace in the first joint exercise between the two Nato allies.
Two British and German Typhoon jets were scrambled on Tuesday when a Russian air-to-air refuelling aircraft failed to communicate with Estonian air traffic control.
The UK Ministry of Defence stressed the "routine" nature of the mission, but it comes amid tensions between the West and Russia over the invasion of Ukraine.