Steve Kerr has talked to Desmond Bane, Jaren Jackson Jr. and Alex Caruso about playing on Team USA, per report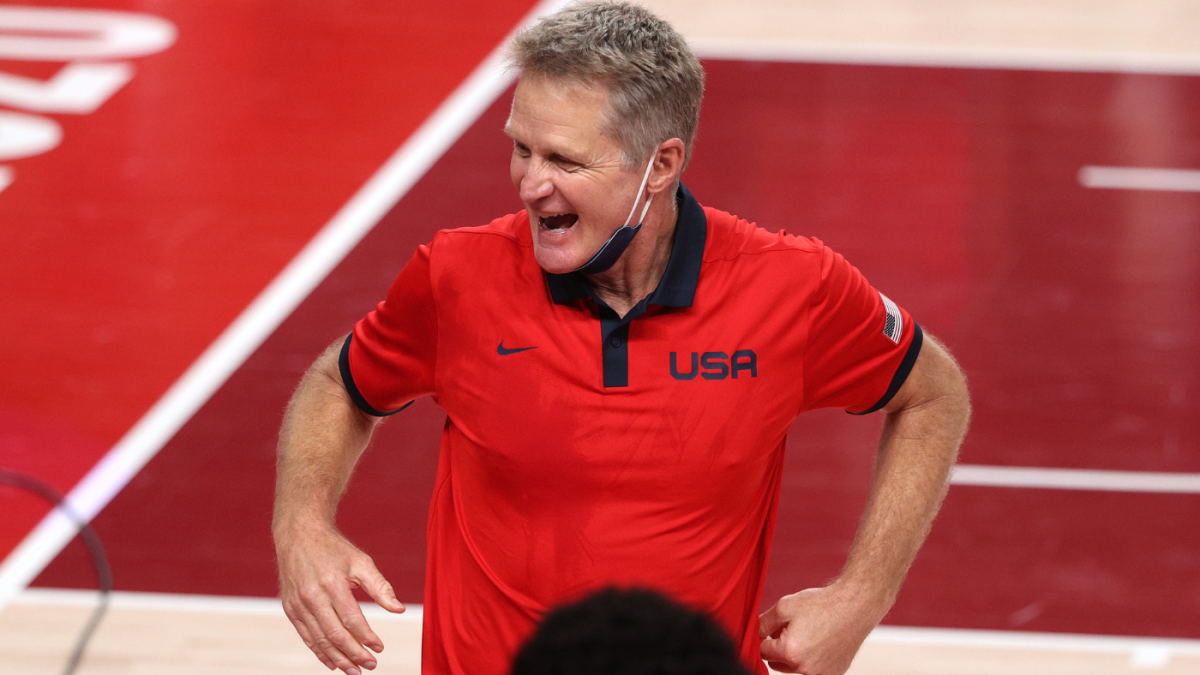 It may feel like only yesterday since Gregg Popovich and Kevin Durant led Team USA to gold at the Tokyo Olympics, but the international basketball scene is already nearing its next major competition. This summer, Japan, Indonesia and the Philippines will host the 2023 FIBA World Cup, and Team USA is already in the process of building its roster under new head coach Steve Kerr.
Notably, new USA Basketball executive director Grant Hill has changed the criteria for selection a bit this year. Players will no longer have to try out for the team at an extended training camp, he explained at a press conference, and players will not have to commit any time this summer to remain eligible to play in the 2024 Olympics. Hill has received commitments from at least two players with Team USA experience, according to The Athletic's Joe Vardon, but the roster will likely include several players who have never donned the red, white and blue for the senior team.
Vardon went on to list three players that Kerr has spoken to about potentially playing for Team USA this summer: Jaren Jackson Jr., Desmond Bane and Alex Caruso. Jackson is the Defensive Player of the Year frontrunner, and Caruso is considered among the best perimeter defenders in the NBA. Bane, on the other hand, is one of the NBA's best young shooters, and FIBA's rules differ from the NBA's in ways that make shooting even more valuable. According to Vardon, Kerr has asked head coaches of other NBA teams if he could speak with their players about playing for Team USA when they visit the Warriors in San Francisco.
The World Cup — which runs from Aug. 25-Sept. 10 this summer — can serve as a means of qualification for the 2024 Olympics in Paris, as seven of the 11 available slots are assigned based on World Cup performance. The highest-finishing nations from Africa, Asia and Oceania all qualify alongside the two highest-finishing nations from Europe and the Americas. The four remaining slots are earned in a qualifying tournament that takes place before the Olympics.
Typically, Team USA sends younger teams to the World Cup and then brings standouts from that tournament to the Olympics alongside older players who did not want to commit the time needed to participate in non-Olympic years. Still, it is unclear which of the NBA's biggest names plan to play in Paris in 2024. LeBron James has not played in the Olympics since 2012, and Kevin Durant has now won three gold medals for Team USA already. Stephen Curry has never played in the Olympics, so don't be surprised if Kerr, his NBA coach, attempts to recruit him as the face of the 2024 team.
For now, the focus appears to be on assembling the World Cup team. More names will emerge with time, but regardless of who Team USA picks, oddsmakers will likely label the Americans as favorites based on the sheer volume of American basketball stars. Historically speaking, though, this tournament is far from a slam dunk for Team USA, which has won only two of the past six World Cups. Spain is currently ranked as the No. 1 team in the world after winning the 2019 World Cup and EuroBasket 2022. Team USA will play exhibition matches against Spain and Slovenia in August, two teams it is likely to see in the tournament itself. Those games will go a long way in telling us what Team USA is capable of.