NFL Execs Torn on Jalen Carter's UGA Pro Day Workout: 'It Wasn't a Huge Surprise'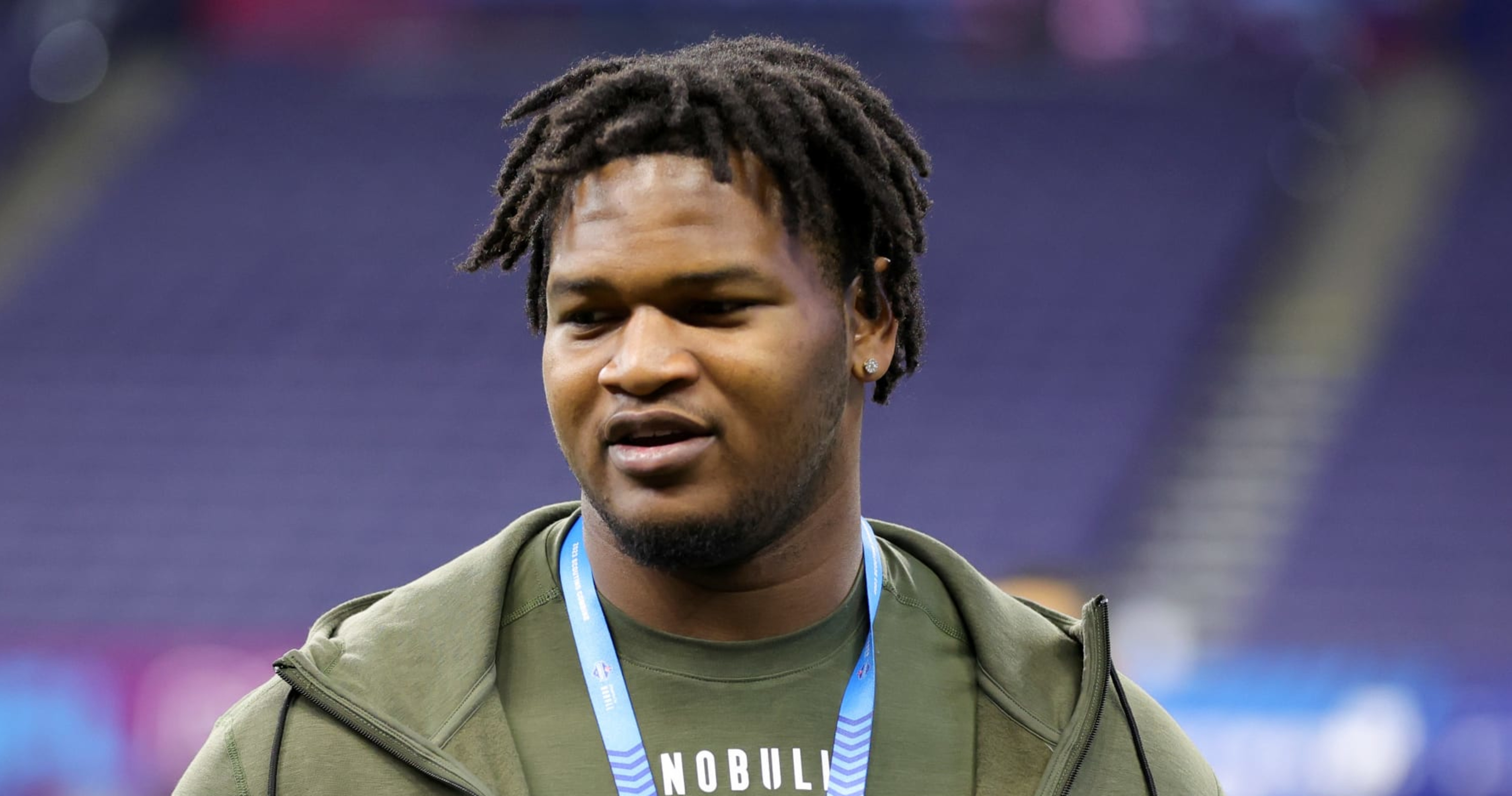 Stacy Revere/Getty Images
Jalen Carter's pro day didn't go according to plan, but some NFL talent evaluators are willing to extend the benefit of the doubt to the Georgia star ahead of the 2023 draft.
"I wasn't as down on him as the reports said," a representative of one team said to USA Today's Jarrett Bell. "I didn't think he was that bad. His workout was good."
However, another personnel executive didn't share a totally positive opinion of Carter's workout, per Bell: "A personnel executive from another NFL team, also speaking under the condition of anonymity, told USA Today Sports that Carter's workout was less than impressive—and that 'it wasn't a huge surprise' as it mirrored concerns about his dedication to the game."
That same executive wasn't overly concerned, though, with the fact Carter weighed in at 323 pounds, nine pounds heavier than he was at the NFL Scouting Combine.
"It's another data point," the exec said. "It's not helpful. But also, he has been dealing with some stuff."
In December, ESPN's Todd McShay cited unspecified "character concerns" surrounding Carter, which could hurt his draft stock. Those comments subsequently got some pushback.
Bruce Feldman @BruceFeldmanCFB

Rival coaches aren't the only ones who have come away raving about Georgia star DL Jalen Carter. This story his own position coach said he wouldn't have known about if not for the team nutritionist telling him: <a href="https://t.co/zy6MD8I8DX">https://t.co/zy6MD8I8DX</a> <a href="https://t.co/hP2kmxeNUq">pic.twitter.com/hP2kmxeNUq</a>
In March, the Athens-Clarke County Police Department issued an arrest warrant for Carter on misdemeanor reckless driving and racing charges in connection to the fatal crash involving teammate Devin Willock and Georgia recruiting analyst Chandler LeCroy in January.
The 21-year-old pleaded no contest to both charges Thursday and received 12 months of probation. He'll have to satisfy other requirements, including community service and a defensive driving course.
Carter was widely considered a candidate to go first overall in the draft when the Chicago Bears had the No. 1 pick. With the Carolina Panthers having traded up to the top spot, one of C.J. Stroud, Anthony Richardson or Bryce Young is bound to be the first player off the board.
For Carter, the question is how much further he slips. He was still the No. 4 pick in Bleacher Report's most recent mock draft, which projected the Bears and Indianapolis Colts to swap picks before Chicago's deal with Carolina.